Water-Filled Barrier
Products Visitors:131
Product Name:Water-Filled Barrier
Model:GL-WL-D10/11
Size:1000*600*500mm,customized
Package:bulk,woven bags
Products description:
Water Filled Road Barrier is a kind of plastic shell barrier used to divide the road surface
or form a barrier. It is usually a small structure with a hole on the top to increase weight by
water injection. Some water horses also have transverse through holes for connecting through
members to form a longer blocking chain or wall.It is generally used for road traffic facilities.
It is common in high-speed roads, urban roads, and overpass street intersections, airports, and docks.
Specification
Name: Water filled barrier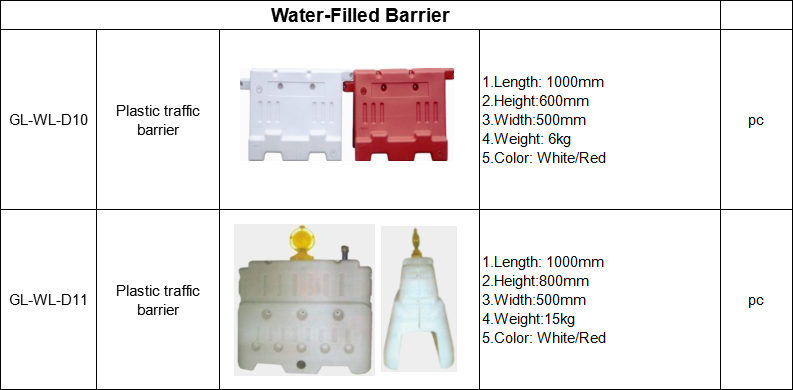 Main Features.
1.Our safety barrier have reflective material at the position where 900mm height from the ground.
2.The top can be equipped with solar lights to improve the safety of driving at night.
3.Can be connetcted by male and female connecter area at both side,after filled with water can improve the stablity of the barriers.
4.Easy install,easy move,reusable,and efficiency.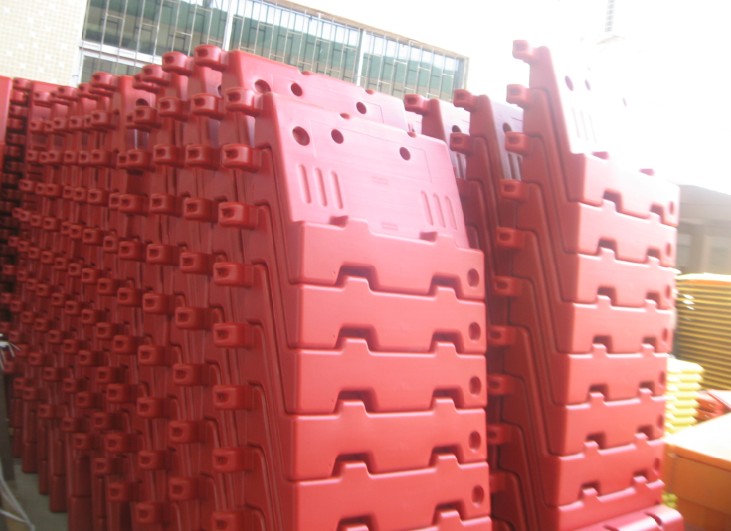 New Products
Relative Keywords
You may also be interested in:
Business Type: